Be Charlotte
Some pop stars make music for the sake of it. But for Be Charlotte - 21 year-old Dundonian - music is about meaning.
This Festival event is supported by the National Lottery through Creative Scotland.
Since starting to find her voice as a teenager in her native Dundee, Be Charlotte has been all about finding inner strength and inspiring others to do the same, and is ready to speak up.
Leaving school at 17 to concentrate on music, she has played extensively around Europe, North America and Africa, honing her songwriting craft by taking in influences from classic songwriters, modern pop and hip hop.
Taking on a male-dominated industry, Be Charlotte aims to challenge that hegemony with her mix of anthemic songwriting, shimmering pop synth sounds and banging beats. You can dance to her music, but there's meaning behind it too.
A fierce sense of identity and self-worth runs through her music. In the lyrics, the listener will find hope, and words that encourage them to discover strength within themselves, rather than seeking it in validation from strangers. She's not a perfect princess figure and never will be.
Some people have a voice, but are too afraid to use it. Don't be afraid.
Event open to all ages.
Be Charlotte Photography by Jens Koch
Supported by Chuchoter
Emerging from Edinburgh's underground, electronic duo Chuchoter blend gripping pop vocal melodies with precise, striking synthesis. Inspired by a mix of modern pop and disco, their deep-soul vocals, stong, self-assured lyrics and a dirty production create a fresh sound with a club focus. Hailing from rural Aberdeenshire, they grew up on James Taylor, The Smiths and Hall and Oates, but have strayed far from their original influences, now leaning towards artists such as Bossy Love, Shamir, Chvrches and Jamie xx. The band is a qualified pop effort made up of vocalist Emily Smith and producer Owen McAllister. Having both studied Music at the University of Edinburgh, their goal is to create pop music that is both accessible and stimulating.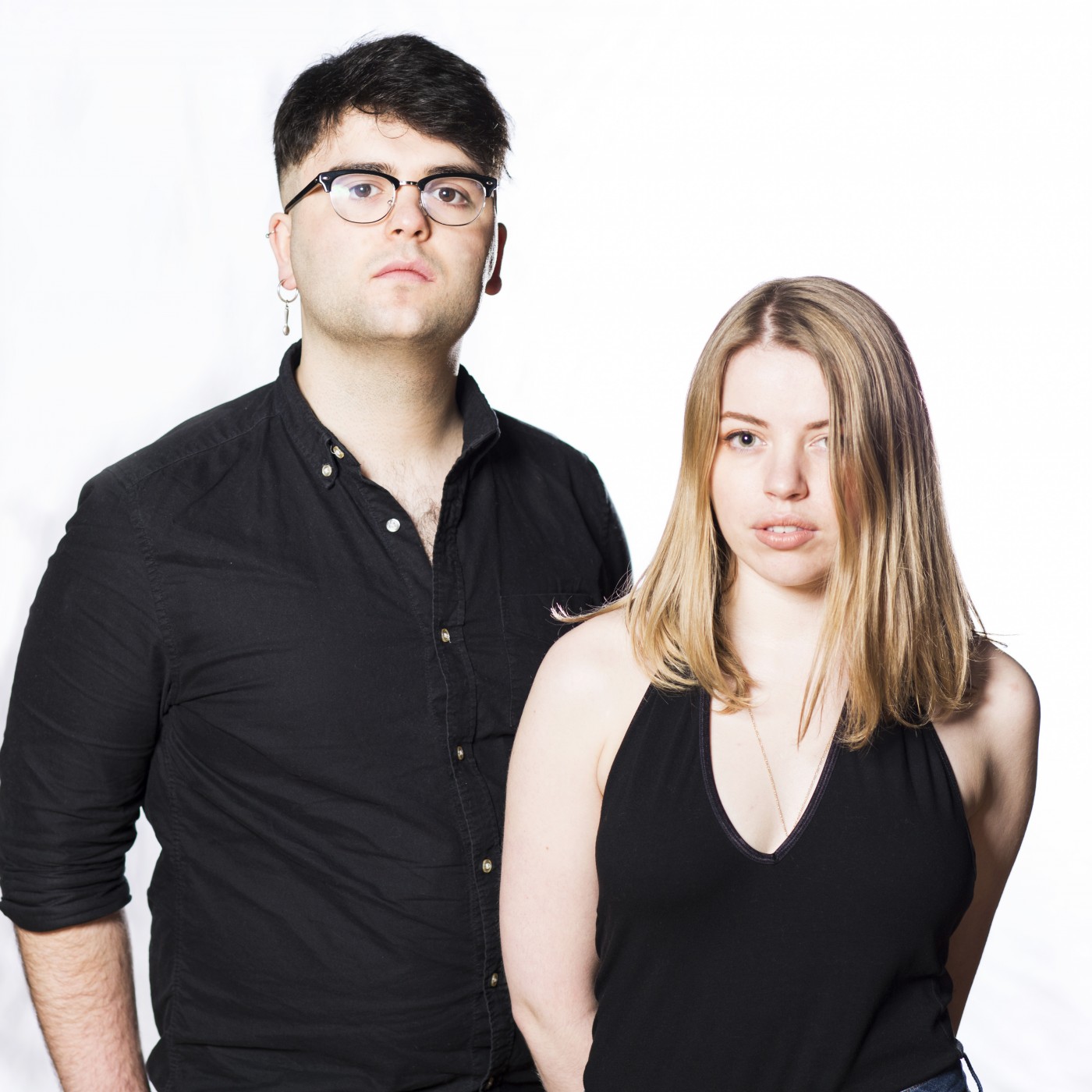 "With eclectic songs, bags of confidence and an effortless stage presence beyond their years, Chuchoter are ones to watch. It seems undeniable that we'll see many more entrancing musical ventures from [Chuchoter], but in the meantime [they] need to be witnessed live." The Skinny Review.
Chuchoter photography by Janica Honey.