Cross Trust Artists of the Year
The Cross Trust presents four award-winning artists with an evening of classical and jazz music.
The Cross Trust Artists of the Year concert will feature outstanding Scottish musicians who benefitted from Cross Trust support early in their careers.
Soprano Amy Strachan, pianists Alan Benzie and Phillip James Leslie, and saxophonist Helena Kay will present a rich and varied diet of musical classics, including lieder, original compositions, and numbers from the Great American Songbook.
The Trust, founded by Sir Alexander Cross, supports young people in their studies in all arts and science disciplines.
About the Artists
Helena Kay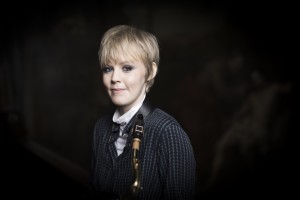 Helena Kay is a tenor saxophonist and composer based in London. Originally from Perth, she studied at the Guildhall School of Music and Drama, graduating in 2016 with a First Class in BMus Jazz (Hons). Helena was awarded the Young Scottish Jazz Musician of the Year Award (2015). In 2021, she was selected to become a City Music Foundation Artist.
Helena released her debut album Moon Palace in 2017 after winning the Peter Whittingham Jazz Award the same year. She draws influence from different places which are important to her: Scotland, London, and New York, each of which have been her home during her career.
Helena also plays with various groups such as Calum Gourlay Quartet, Issie Barratt's Interchange Dectet, EuroRadio Jazz Orchestra 2017 and the Scottish National Jazz Orchestra, and has performed at numerous festivals such as London Jazz Festival, Glasgow Jazz Festival, as well as venues including as Ronnie Scott's, The Royal Albert Hall and The Vortex.
Alan Benzie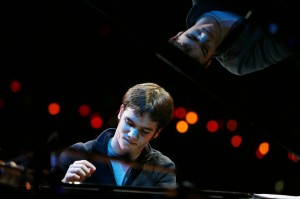 Winner of the Scottish Young Jazz Musician of the year at only 17, and Berklee College of Music's prestigious Billboard Award, Alan Benzie is one of the UK's most exciting young musicians. Described as "the connoisseur's young pianist of the moment", his creative improvising, exquisite touch and elegant virtuosity have earned him consistent critical praise, and delighted audiences across the US, UK, Europe and Japan.
Benzie is best known for his work with his trio, who have been performing throughout the UK and Europe over the last few years, and picked up Best Album in the 2018 Scottish Jazz Awards. However, his versatility as a pianist and keyboard player has also made him one of the most sought after musicians on the flourishing Scottish jazz scene, from fusion juggernaut Fat-Suit, to world/jazz group Mezcla and prog-jazz Animal Society.
"Possessing impeccable technique, andmusical imagination, Benzie confirmed his position as a prominent figure in Scotland's contemporary scene." The Scotsman
Amy Strachan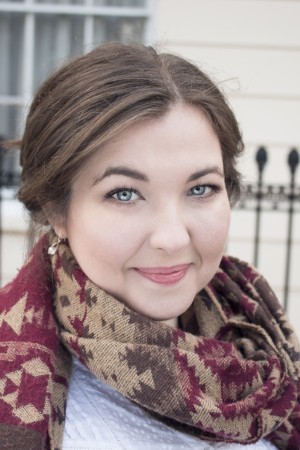 Scottish soprano Amy Strachan is in her final year of studies in the Alexander Gibson Opera School at the RCS under the tutelage of Wilma MacDougall. Amy graduated from the Royal Academy of Music with a distinction in her masters and was subsequently offered a fellowship, and previously read music at The University of Edinburgh. Amy was the recipient of the Donald Tovey Memorial Prize – for the greatest promise in composition or performance and was awarded first prize in the Marjorie Thomas Art of Song Prize.
Amy has featured as a soloist in the Edinburgh International Festival as part of their Songlines series, in the Glasgow Commonwealth Games Cultural Programme. Operatic engagements have included Micaela Carmen, Pamina Die Zauberflöte, and Iris Semele. Amy's studies are generously supported by the ABRSM, and The Cross Trust.
Phillip Leslie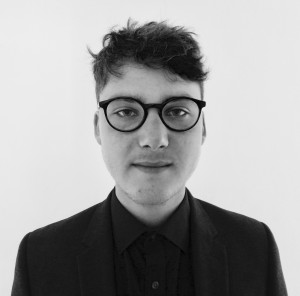 Described as a pianist of "culture and refinement" by the Liszt Society and a 'a tour-de-force' by ESM, award winning pianist Phillip Leslie is emerging as thought-provoking and creative artist having performed as a soloist and collaborative pianist at venues such as St John's Smith Square, Steinway Hall & Wigmore Hall. As a Park Lane Group Artist, he made his Southbank Centre debut as part of 'SoundState" festival and is due to make his Wigmore Hall debut under their auspice.
James is a laureate of the Liszt International Piano Competition (UK) in 2018, EPTA Competition and a finalist in the Beethoven Society of Europe Piano Competition. His teachers have included Philip Fowke, Margaret Fingerhut, Aaron Shorr & Kathryn Stott and he received the Silver Medal Keyboard Award & the Weingarten Prize for Piano whilst at Trinity Laban. Phillip is a Live Music Now Artist & a Keyboard Charitable Trust Artist.
Adults £16.50
Children £1
All prices include a £1.50 booking fee.