Danny Driver & Laura Ruhí Vidal
Join pianist Danny Driver and Soprano Laura Ruhí Vidal for a Festival Coffee Concert recital in the Joan Knight Studio Theatre.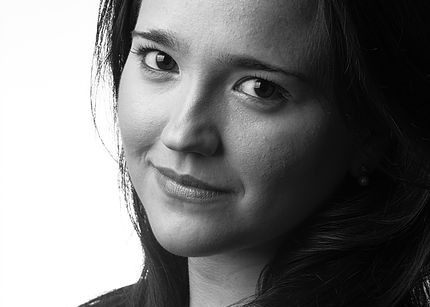 We are delighted to be joined by pianist Danny Driver and soprano Laura Ruhí Vidal for a colourful programme that interlaces piano music and song written between 1903 and 1917. Debussy's stately evocation of ancient Greek art and his mystical conjuring of an evening in Moorish Granada introduce song cycles by Ravel and Falla. The recital closes with Ravel's piano work Le Tombeau de Couperin, an intimate yet virtuosic homage to French baroque keyboard tradition, and at the same time a memorial to friends and acquaintances killed in the Great War.
Tickets include teas and coffees prior to the performance.
The enthusiasm and appreciation of audiences and critics around the world has cemented Danny Driver's international repuation as a versatile and creative pianist of sophistication, interpretative insight and musical depth. His recordings have earned three Gramophone Award nominations, Limelight Magazine's Instrumental Recording of the Year 2014, and recent selection in the New York Times' 25 Best Classical Records of 2017.
Soprano Laura Ruhí Vidal (Girona, 1990) graduated from the Opera Course at the Guildhall School of Music & Drama, where she also studied the BMus (Hons) and was an Artist Fellow during 2015-16 year, under singing tuition of Katherine Paterson. While opera is her great passion, she has a wide range of concert experience in venues and festivals, as well as oratorio.
All prices include a £1.50 booking fee.
Tickets will go on sale to
Festival Friends on
18 March 2019
and to the public on
25 March 2019.
BECOME A FRIEND