RÊVERIE: The life and loves of Claude Debussy
Rêverie evokes Debussy's complex emotional life through a personal and revealing journal, illuminated by a sequence of his most famous and atmospheric solo piano works.
Lucy Parham, piano
Tim McInnerny, narrator
Scripted by Lucy Parham
Created in 2012 to celebrate the 150th anniversary of Claude Debussy, Rêverie is the fourth biographical programme of composers' words and music to be compiled and scripted by pianist Lucy Parham. A crucial element of Debussy's complex intellectual and emotional world was an entangled love life that brought illicit trysts in Jersey, a brush with a revolver and even a suicide attempt.
One of the most prolific and innovative composers of the early 20th century, Claude Debussy absorbed and transformed cultural influences from countries as far apart as Scotland (The Girl with the Flaxen Hair), Japan (Poissons d'Or) and the USA (Golliwogg's Cake Walk).
The narrative of Rêverie, which takes the form of a personal journal, follows him from his initial success with the Prix de Rome in 1885 to his untimely death in 1918. It is punctuated with solo piano works ranging from the ever-popular lyricism of Clair de Lune, Reverie and The Girl with the Flaxen Hair to such virtuosic showpieces as Jardins sous la Pluie, the Etudes and L'Isle Joyeuse.
Rêverie debuted in Sheffield with Dominic West in 2012 and then received its critically acclaimed London debut in the Wigmore Hall's London Piano Series with Henry Goodman.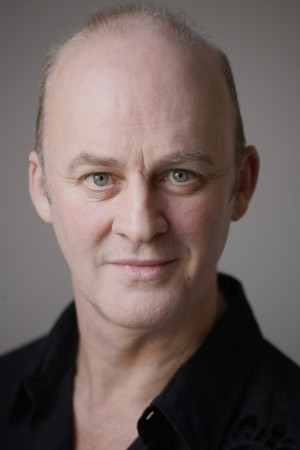 Narrator Tim McInnerny
"One of the must see events on the musical calendar" BBC Music Magazine
"Winningly compiled and performed, Parham's drama places the French composer's music in fascinating context." BBC Music Magazine
Voted "Recording of the Year" in 2018 by Music Web International
---
Lucy Parham
Acknowledged as one of Britain's finest pianists, Lucy Parham applies her sensitivity and imagination not only to concertos and recitals, but also to portraits in words and music of such composers as Schumann, Chopin, Rachmaninoff, Liszt and Debussy.
Her latest Composer Portrait - I, Clara was created for the Clara Schumann bicentenary in 2019. The CD (with Dame Harriet Walter) was recently released on the Deux-Elles label. It was chosen as Album of the Week on BBC Radio 3's Record Review.
Lucy Parham first came to public attention as the Piano Winner of the 1984 BBC YoungMusician of the Year. Since her Royal Festival Hall concerto debut at the age of 16, she has played throughout the UK as concerto soloist with most of the major British orchestras and has been a frequent recitalist at the Wigmore Hall. She has also toured the USA with the BBC Concert Orchestra on their 50th anniversary, as well as Mexico and Turkey with Royal Philharmonic Orchestra with whom she has now given over 60 performances. Abroad, she has toured with the Russian State Symphony, Sofia Philharmonic, Bergen Philharmonic, Polish National Radio SO and L'Orchestre National de Lille.
She also appears frequently as a broadcast presenter and guest on BBC Radio 3 and 4 and BBC TV.
Lucy Parham is a Professor of Piano at the Guildhall School of Music and Drama, London.
---
Tim McInnerny
Tim's theatre work includes starring roles at The National Theatre, The RoyalShakespeare Company and in London's West End. He played Iago in Othello at Shakespeare's Globe and Frank 'N' Furter in The Rocky Horror Show at The Piccadilly Theatre. He starred most recently in What The Butler Saw at the Vaudeville Theatre and opposite Fiona Shaw in Scenes From An Execution at The National Theatre.
His TV work includes (amongst many others): Blackadder 1 – 4; Edge Of Darkness; A Very British Coup; Gunpowder, Treason and Plot; The Devil's Whore; The Abominable Bride – 2016 Christmas Special of Sherlock. He starred in the award-winning dramas National Treasure for Channel 4 and The Line Of Beauty for BBC, and also played Lord Robett Glover in Game of Thrones. In 2020 he starred in The Windermere Children and The Trial Of Christine Keeler.
His film work includes: Wetherby; Eric The Viking; Richard 111; 101 Dalmations; Fairy Tale:A True Story; Notting Hill; Rogue Trader; 102Dalmations; The Emperor's New Clothes; Casanova; Severance; Save Angel Hope; Black Death; Johnny English Reborn; Automata; Spooks -The GreaterGood; Race; Eddie The Eagle; The Comedians Guide To Survival; The Hippopotamus; Sometimes, Always, Never; Peterloo; Killers Anonymous; The Aeronauts and soon to be released Stromboli.
Tim was most recently seen starring in the award-winning, eight part drama The Serpent for The BBC. He will shortly be seen in the much-anticipated comedy drama Ten Per Cent.
Adults £21.50
Children £11.50
All prices include a £1.50 booking fee.