SCOTLAND TRENDING: Cross Trust Artists of the Year
Presented by The Cross Trust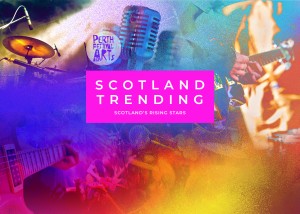 Available to watch until midnight on 5th June.
Featuring Scotland's outstanding new generation of musicians, The Cross Trust presents the finest in classical and jazz performance at Perth Festival.
Founded by Sir Alexander Cross of Battleby, Perthshire, The Cross Trust has been helping young Scots to fulfil their aspiration and potential for 75 years.
Our jazz performers are Matthew Kilner (saxophone), Neil Birse (piano), Ewan Hastie (bass) and Richard Glassby (drums). Classical artists Lauren McQuistin (soprano voice) and Hugh Mackay ('cello) will be joined by pianist Junyan Chen.
Featuring songs by Rachmaninov and Strauss and Donde Lieta from Puccini's La Bohème. The Jazz Quartet will perform a mix of original compositions and classic jazz standards.
THE ARTISTS
HUGH MACKAY is a Scottish cellist whose musical life comprises many different areas of performance including chamber music, orchestral playing and historically-informed performance. He has played in leading festivals including The BBC Proms, Enescu Festival (Bucharest) and Festival Berlioz (France), and venues such as the Royal Albert Hall, Queen Elizabeth Hall, and The Palace of Versailles.
Hugh received his formative education at St. Mary's Music School (Edinburgh) and since 2017 has been studying with Hannah Roberts and Jonathan Manson at the Royal Academy of Music in London, where he holds the Yadegar-Hall Award.
Since 2021 Hugh has been the first British cellist to hold a scholarship from the Mozart Gesellschaft Dortmund, and through their support will make his concerto debut with the Bremer Philharmoniker in the Dortmund Konzerthaus in October 2021, performing Schumann's Cello Concerto.
Hugh is the 1st Prizewinner of the 2020 May Mukle Cello Sonata Prize (Royal Academy of Music) alongside duo partner, Junyan Chen, and 1st Prizewinner of the 2019 Isaacs Pirani Piano Trio Competition (RAM) alongside colleagues Manuel De Almeida-Ferrer and Wouter Valvekens.
In 2019, Hugh was part of the Orchestra of the Age of Enlightenment's Experience Scheme, working with the orchestra throughout 2019 including concerts at the Enescu Festival in Bucharest. He has worked with many leading conductors such as Trevor Pinnock, Thomas Adès, Edward Gardner, John Wilson, Masaako Suzuki, Nicholas Collon, and Ryan Wigglesworth.
Hugh was the co-principal cellist of the National Youth Orchestra of Great Britain, exposing him to the leading British venues as well as recording works by Strauss and Holst for Chandos Records.
Top Image: Hugh Mackay
---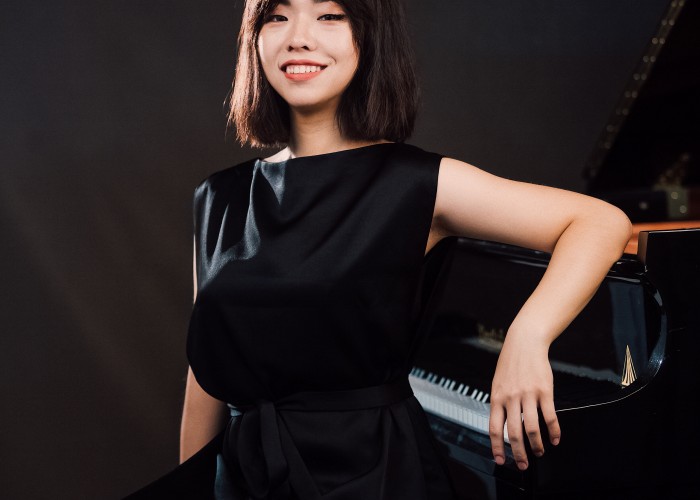 Junyan Chen is an ambitious musician who balancing her playing between solo, ensemble – performing varied repertoires from classical core repertoire to twentieth century and beyond. She possesses a virtuoso technique, warmth and vibrancy in her playing as well as a mature personality, Junyan is a natural performer onstage.
She is currently pursuing her third year Bachelor degree at the Royal Academy of Music under the tutelage of the head of Piano, Professor Joanna MacGregor CBE, supported by a full scholarship from the Associated Board of the Royal Schools of Music (ABRSM) and a generous anonymous donor. Her previous study were completed in the Middle School of Shanghai Conservatory under the head of Piano , Professor Weiling Chen.
Her competition success includes the 2018 City of Vigo International Piano Competition in Spain, where she was the winner of the Silver Medal, People's choice award, Best Spanish Composition Performance Award and City Award as the youngest and the only female competitor in the Final. She was the prize winner of all the piano categories at the Osaka International Music Competition in 2016, she also won the prestigious Osaka Prefecture Governor's Award and the University of Music and Performing Arts in the Vienna Awards.
Since 2016 she has worked with the Shanghai Philharmonic Orchestra, Xinzhu Symphony Orchestra, Royal Academy of Music Symphony Orchestra, and will work with Brighton Philharmonic Orchestra and the Mozart Orchestra in future due to the postponed of all the concerts cause by COVID-19.She has performed internationally in China, Japan, Italy, England, Spain.
---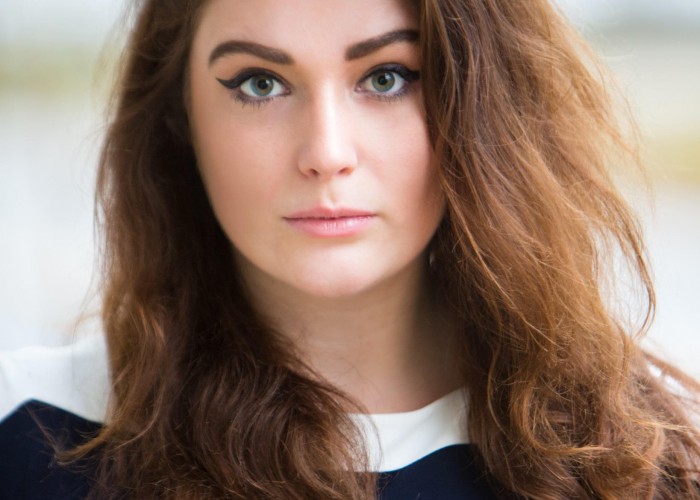 Scottish soprano, LAUREN MCQUISTIN, studied at the Royal Conservatoire of Scotland before moving to America to pursue a Master of Music with Carol Vaness at Indiana University. She made her Scottish Opera/McOpera Collective debut as Marfa in Shostakovich's Rotschild's Violin. She made her IU principal debut in 2016 as the title role in Florencia en el Amazonas. She then went on to perform Countess Almaviva in Le nozze di Figaro with Bloomingvoce.
She performed Donna Elvira (Don Giovanni) with COSI, in Sulmona Italy. At the Yale School of Music she performed as title role of Lucrezia Borgia and the Prima Donna in Ariadne Auf Naxos in their scenes production, as well as First Lady in The Magic Flute; a role she performed in full that spring, and covered with Central City Opera, where she was a studio artist. Her most recent performance was as Tatyana in Eugene Onegin and this year she is a Metropolitan Opera Council Audition Regional Finalist.
---
EWAN HASTIE from Kirkcaldy took up the bass guitar at the age of 12. The sound and look of the instrument appealed and he soon joined the Fife Youth Jazz Orchestra, led by Richard Michael. During this time, the young left-handed bassist became fascinated with the double bass and after struggling with a right-handed instrument he was advised by Andy Hamill to "…just change the strings around". He hasn't looked back and has furthered his skills playing with the Inverkeithing Community Big Band.
Thanks to a generous donation from The Cross Trust, Ewan attended the Junior Royal Conservatoire in Glasgow and recently became a full-time student at the RCS. Last year he played with National Youth Jazz Orchestra of Scotland featuring the trumpet player Yazz Ahmed, touring the Isle of Skye, Birnam, Glasgow, Belfast and the Sligo Jazz festival. He continues to enjoy learning and playing with great Jazz names such as Gordon McNeil, Malcolm MacFarlane, Tom Gordon, Mario Caribe and Richard Ingham.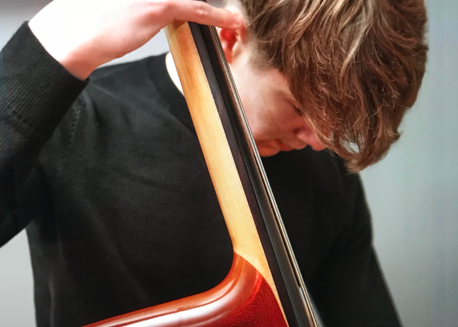 ---
MATTHEW KILNER is a recent graduate from the University of Aberdeen and now studying a Masters in Jazz Performance at the Royal Birmingham Conservatoire. Matthew is an active musician performing regularly with a variety of ensembles. A busy 2019 saw the release of an album with the band Hamlet, the prize of joint first place in the Ogston Performance Prize and the award a First Class Honours in Community Music, as well as many performances across the country. Now studying under Mike Williams and Soweto Kinch, Matthew continues to develop his own sound and approach to improvisation, as well as being an active musician on the Aberdeen and Birmingham scene.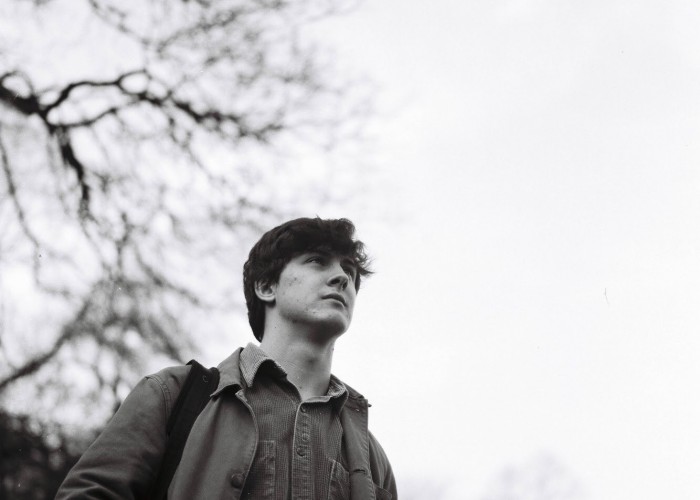 ---
RICHARD GLASSBY has recently graduated from the University of Aberdeen with a first-class honours in music education and is now studying a MA in Jazz at the Royal Conservatoire of Scotland. Richard is studying under Alyn Cosker and developing his own sound. Richard plays a variety of music, as well as jazz. He plays in the ceilidh band The Houlies and Hamlet, a jazz fusion band, who in 2019 released their debut album. He has played in amateur musical theatre productions and has also played in Latin bands as well the Aberdeen and the Aberdeen University Big Band. Richard is also currently working on his own music and hopes to release his own original music in the near future.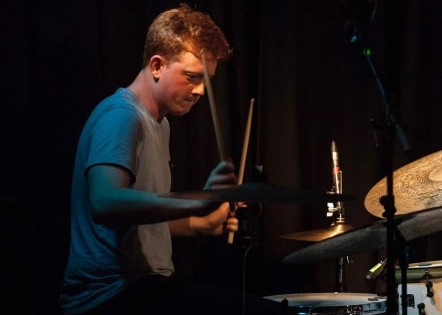 ---
Aberdeen-born NEIL BIRSE is a classically trained jazz pianist. A recent graduate of the Guildhall School of Music and Drama, he is passionate about performance and education. Teachers whilst at Guildhall include Nikki Isles, Malcolm Edmonstone, Jason Rebello, Gareth Williams and Steve Watts. Prior to Guildhall, Neil was pianist for the National Youth Jazz Orchestra of Scotland, touring for several years around the UK. Artists he toured with during this time included; Liane Carrol, Tim Garland, Mike Walker, Ian Dixon and Chris Batchelor. Whilst at Guildhall, Neil was pianist and assistant MD to the Guildhall Jazz Singers who performed regularly throughout London. During his final year, Neil also appeared on an EP by Crawford Mack.
Post Guildhall, Neil has continued working regularly with various singers and musicians, live and in studio, including showcases in Switzerland, and co-producing a big band album by Giles Thornton. Often working with with jazz, folk, classical and rock musicians, he also enjoys leading group workshops in schools and privately. Recent projects have included a piano and pipe organ duet in Aberdeen's Sound Festival, and arranging for the University of Aberdeen Chamber Choir's performances in 'Nae Ordinary Burns Supper'.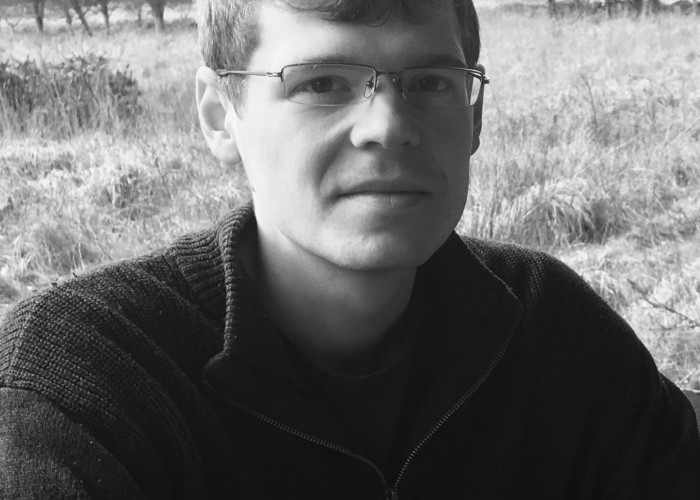 △ Book
▽ Close