Symbiosis - Ross Ainslie, Ali Hutton and friends
A special one-off gig curated by award winning Perthshire musicians, Ross Ainslie and Ali Hutton, featuring collaborations with other Perthshire bred musicians.
The concert is presented in two parts. Watch Part 1 until 1st June at midnight, and Part 2 until 2nd June at midnight.
A special one-off gig for Perth Festival of the Arts curated by award winning Perthshire musicians, Ross Ainslie and Ali Hutton (Radio 2 Folk Awards - Best Duo 2017). The guys return to the heart of Perthshire to perform music from their highly acclaimed 'Symbiosis' album series. They will be joined by their band consisting of some of Scotland's top Folk musicians, Jenn Butterworth on Guitar and Vocals (Kinnaris Quintet, Laura Beth Salter and Jenn Butterworth), Paul Jennings on Drums and Percussion (Croft No.5, Old Blind Dogs) and James Lindsay on Bass (Breabach, Staran).
As well as performing music from their 'Symbiosis' trilogy, they will also be premiering special collaborations with other Perthshire bred musicians. This will be a unique and exciting new presentation of music both old and new.
Enjoy this clip of Mhairi Mackinnon (fiddle) playing with the band.
About the Artists
Skilfully performed instrumental music deeply rooted in the Scottish tradition. Ross and Ali, two of Scotland's most prominent musicians, bring together original compositions from their highly acclaimed albums, Symbiosis I, II and III, ranging from high octane jigs and reels to beautifully melodic slow airs. The music is a masterful blend of the old and the new, modern Scottish folk music at its mightiest!!!!!
The latest album, Symbiosis III was recorded during lockdown and released on 2ndOctober 2020. It's an album that represents the band's live gigs as a trio with Jenn Butterworth on guitar, vocals and stomp. It is a snapshot of the kind of music and arrangements that they play at smaller, more intimate gigs and consists of music from Symbiosis I, II and a few previously unrecorded songs and tunes.
Winners – Best Duo – BBC Radio 2 Folk Awards 2017
Finalists – Best Duo – BBC Radio 2 Folk Awards 2018
'Skilful acoustic instrumental playing is elaborated and developed into bold, funky, adventurous arrangements that sometimes transform into full on Folk Rock, like Treacherous Orchestra on Acid.' fRoots
'Ross Ainslie and Ali Hutton have once again proven themselves to be not only masters of Scottish traditional music but at the very forefront of the movement that continues to breathe new life into the music, inspiring the next generation. Symbiosis II is truly hypnotic.' Folk Radio
https://rossandali.bandcamp.com/
https://www.youtube.com/watch?v=D9FeU04nLM8
https://www.facebook.com/rossandali/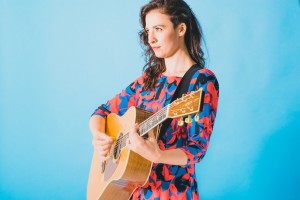 Jenn Butterworth is one of the most notable folk guitarists in the UK, awarded 'Musician of the Year' at the Scots Trad Music Awards and nominated for the same title in the BBC Radio 2 Folk Awards. Based in Glasgow, usually she has a busy schedule performing across the world. An excellent collaborator, she is a key member in well-known projects, including Ross Ainslie and Ali Hutton, award winning folk powerhouses Kinnaris Quintet and Songs of Separation, and she has also performed with Treacherous Orchestra, Liz Carroll, Ryan Young, Claire Hastings & Fiddlers' Bid.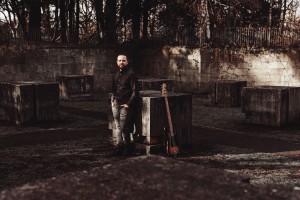 Credit Elly Lucas
James Lindsay is a composer and instrumentalist who pushes the boundaries of Scottish folk, contemporary jazz, and experimental rock music. His writing seamlessly blends diverse styles, merging traditional instrumentation and tune forms with contemporary harmony, abstract rhythm, and the freedom of improvisation. As well as playing double bass full time with the award-winning Scottish contemporary-folk band Breabach, James achieved critical acclaim as a solo composer for his debut album Strand. His latest release, Torus , continues his trajectory of experimentation in folk music, taking a kaleidoscopic look at contemporary Scottish music. Originally from rural Aberdeenshire, Jim now resides in Glasgow.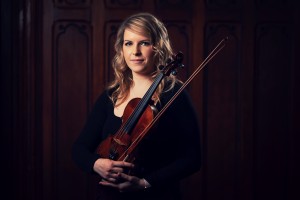 Mhairi Mackinnon is one of Scotlands most vibrant fiddle players within the traditional and folk music scene. Mhairi studied her craft at the National Centre of Excellence in Traditional Music before continuing her studies at The Royal Conservatoire of Scotland. She has travelled all over the world with many different projects and collaborations with artists such as; Phil Cunningham, Piper - Finlay MacDonald and The Scott Wood Band. In 2020, Mhairi was selected as a finalist for BBC Radio Scotland's, Young Traditional Musician of the Year Award. As well as being a touring musician within the traditional & folk music fields, Mhairi is a highly commended instrumental instructor and is in high demand as a session musician. Mhairi continues to flourish as a keen composer and strives to enhance her own musical style and identity.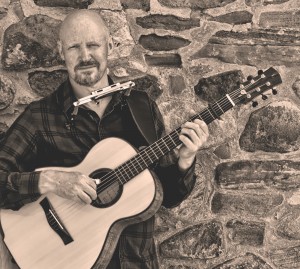 Jim Malcolm is the ultimate Scots troubadour. Travelling the world with his guitar, harmonicas, and engaging wit, he sings the traditional songs of Scotland and his own masterfully crafted songs in a style which is modern and accessible, yet utterly authentic. Though he now works solo, Jim was lead singer with the world-renowned and multi-award-winning Old Blind Dogs for eight years, a fantastic experience with some of Scotland's finest musicians, taking him to the most prestigious festivals in North America and around Europe. As a solo performer with 12 solo CDs to his credit, Jim can mix it with anyone out there. As well as a renowned singer, he is in the top handful of simultaneous guitar and harmonica players in the world. His concerts are always highly entertaining, peppered with funny stories and observations, in the great tradition of Scottish artists through the ages.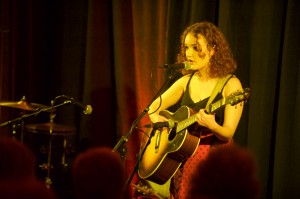 Mairi Sutherland is a 22 year old contemporary singer-songwriter, guitarist and artist from Perth, Scotland, currently in her 4th year studying illustration at Duncan of Jordanstone College of Art and Design in Dundee. Her songwriting centres around alternative tunings, finger style playing and metaphor to paint a picture of the emotions and experiences of a young adult, often translating this into drawings and animations. Mairi has taken part in the Perthshire Amber festival and Celtic Connections on Campus as well as playing support slots around Perth. She is also the newest member of the indie/pop rock band Parliamo, providing vocal harmony, acoustic guitar and keys.
△ Book
▽ Close