The Voice of Desire
Scottish mezzo Rowan Hellier and pianist Sholto Kynoch present 'The Voice of Desire' in this special lunchtime concert.
The Voice of Desire examines longing, and our collective human trait of never being quite satisfied with what we have! A gorgeous mix of songs by Scottish contemporary female composer Judith Weir and the brilliant English live-wire Kate Whitley, alongside two masters of German Lieder: Clara Schumann and Johannes Brahms.
The programme opens with Eight Songs (Lieder und Gesänge) to texts by G. F. Daumer Op. 57 by Johannes Brahms. Of an unusual sensuality for Brahms, the texts are variations on the subject of intense passion and yearning from both male and female perspectives, set to some of Brahms' most sublime music, as in the final Unbewegte laue Luft.
In The Voice of Desire by Judith Weir, each poem is a conversation between human and bird. Be it climate or conflict, the birds have a more sophisticated viewpoint than the human hearers. Has nature something to remind us, if only we would listen?
Written in the first weeks of her long awaited marriage, Clara Schumann's Sechs Lieder Op.13 are tiny, intimate jewels.
The recital closes with Kate Whitley's ethereal This Is my Love Poem for You, with words by contemporary British Egyptian poet, playwright and performer Sabrina Mahfouz: It's a place I never knew until I knew you. Where tube maps of mistakes make sense; where the unaired space given to start breathing makes sense; where I, not just my borders, make sense.
Rowan Hellier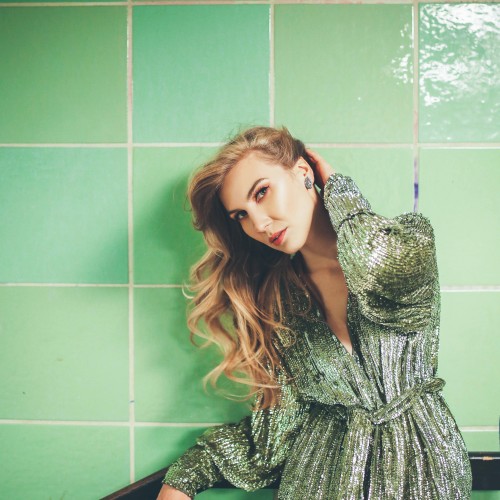 Lauded worldwide for her stage and concert appearances, critics have praised Scottish mezzo Rowan Hellier for 'the lovely richness of her tone' (Opera Today) and her 'focus, drama and clarity' in performance (The Herald).
Highlights of Rowan's 2021/2022 season include the world premiere of SLEEPLESS by Peter Eötvös at Staatsoper unter den Linden, Grand Théâtre de Genève and Müpa Budapest, Dead Man Walking at Staatstheater Braunschweig and solo recital wom3n at Wigmore Hall. 2019/2020 engagements comprised Widmann's Babylon and Die Liebe zu den drei Orangen, Prokofiev, at Staatsoper unter den Linden, Müller's Germania at Volksbühne Berlin and her concert debut at Elbphilharmonie Hamburg.
Equally at home on the opera stage and concert platform, Rowan appears regularly in concert with the world's leading orchestras including BBC Symphony Orchestra, London Philharmonic Orchestra, Orchestra of the Age of Enlightenment, Royal Scottish National Orchestra and Stavanger Symphony Orchestra. Her American debut was as mezzo soloist in the Mozart Requiemwith the Seattle Symphony, conducted Itzhak Perlman. Rowan performs as soloist with prominent baroque ensembles The King's Consort, Ensemble Resonanz, and Trevor Pinnock and Friends, with whom she sang the title role Dido in Dido and Aeneas. A regular with the Dunedin Consort, she was mezzo soloist on their Gramophone Award-winning Mozart Requiem recording. She has made appearances at Bregenz Festival and St. Magnus International Festival.
Rowan is a passionate recital artist and has given concerts for Opéra de Lille, the Oxford Lieder Festival, and with the Prince Consort. She has appeared on numerous live radio broadcasts and recordings in Europe and for the British Broadcasting Corporation.
On the operatic stage, Rowan has performed at Welsh National Opera, Berlin Staatsoper, Hamburg Staatsoper, with Theater Magdeburg and was previously a member of the Salzburg Landestheater ensemble, under the musical directorship of Mirga Gražinytė-Tyla. She performed the roles of Frau Grubach and Washerwoman in the world premiere of The Trial by Philip Glass at Linbury Studio Theatre Royal Opera House, Wellgunde in Das Rheingold at the Royal Festival Hall conducted Vladimir Jurowski, and Zidiana in Vivaldi's Teuzzone with La Serenissima in Venice.
Her discography includes Mozart's Requiem with the Dunedin Consort for Linn Records, The Trial by Philip Glass for Orange Mountain Music, and Honegger's König David with the Prometheus Ensemble and Junges Ensemble Berlin for Rondeau Productions. As a member of the International Opera Studio at Staatsoper Unter Den Linden, Berlin, under the artistic direction of Daniel Barenboim, she was the recipient of the Liz Mohn Kultur und Musikstiftung scholarship.
Sholto Kynoch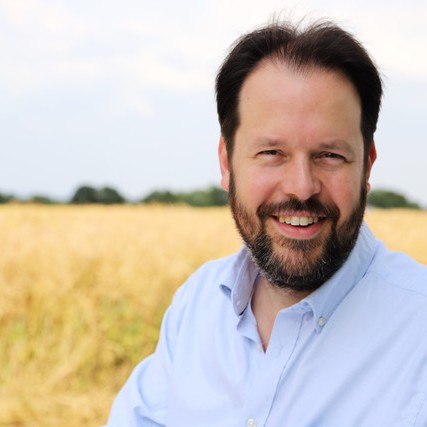 Sholto Kynoch is a sought-after pianist who specialises in song and chamber music. He is the founder and Artistic Director of the Oxford Lieder Festival, which won a prestigious Royal Philharmonic Society Award in 2015, cited for its 'breadth, depth and audacity' of programming.
Recent recitals have taken him to Wigmore Hall, Heidelberger Frühling in Germany, the Zeist International Lied Festival in Holland, the LIFE Victoria festival and Palau de la Música in Barcelona, the Opéra de Lille, Kings Place in London, Piano Salon Christophori in Berlin and many other leading venues nationally and internationally. He has performed with singers including Benjamin Appl, Sophie Daneman, Robert Holl, James Gilchrist, Dietrich Henschel, Katarina Karnéus, Wolfgang Holzmair, Jonathan Lemalu, Stephan Loges, Christoph Prégardien, Joan Rodgers, Kate Royal and Birgid Steinberger, amongst many others.
Together with violinist Jonathan Stone and cellist Christian Elliott, Sholto is also the pianist of the Phoenix Piano Trio, praised for a 'musical narrative oftremendous, involving depth'. He has recorded, live at the Oxford Lieder Festival, the first complete edition of the songs of Hugo Wolf. Other recordings include discs of Schubert and Schumann lieder, the complete songs of John Ireland and Havergal Brian with baritone Mark Stone, a recital disc with Anna Stéphany, and several CDs with the Phoenix Trio.
Adults £16.50
Children £11.50
All prices include a £1.50 booking fee.