Thunderstruck
Written and performed by David Colvin and directed by Tom Freeman.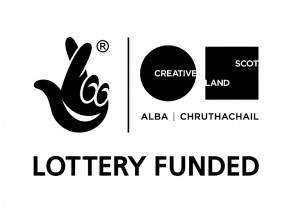 The tragic and comic tale of the greatest bagpiper who ever lived.
Fresh from its sell-out fringe run, Thunderstruck will be performing at Perth Festival of the Arts as part of Scotland's 'Year of Stories' 2022.
"Sensationally epic and brutally intimate", Thunderstruck is an international award-winning production concerning the legacy and mythology of a Pitlochry bin man, who flew beyond the summit of his art and changed Scottish music forever.
The history, rules and proud traditions of Scotland's national instrument, so painfully learned and proudly maintained, are torn apart by an unruly, ostentatious, untameable musical talent.
The story of a tortured soul, but are the demons his, or Scotland's?
Take whatever romantic notions you have of the bagpipes and leave them at the door.
Contains moments of very strong language.
Herald Angel Award - Edinburgh Fringe 2019
★★★★★ "An unbelievable, seismic performance that brings together comedy, drama, and some outstanding musical talent…Hilarious and dramatic in equal measure, Thunderstruck is quite unlike anything else." TheWeeReview, EdFringe2021
★★★★★ "Story of humanity full of pathos and the personal effect one man had on another" SCOTTISH FIELD EdFringe 2019
£21.50
£11.50 Children
Age Guidance 12+
All prices include a £1.50 booking fee.