Scotland Trending Series
Brand new music series in Scotland, launching 24 May 2021 at Perth Festival of the Arts
Supported by the National Lottery through Creative Scotland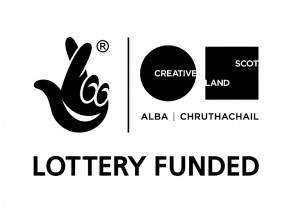 From Monday 24 to Saturday 29 May 2021, Perth Festival of the Arts will showcase the rising stars in music in Scotland in this brand new cross-genre music series.
We've selected the best up-and-coming solo artists, bands and ensembles across jazz, indie/rock, folk, electronic music and classical performance. Our online series will broadcast late-night sessions recorded in Perth Theatre Studio over six nights during the Festival.
Chart-toppers The Snuts will headline the new series on 29th May. The Scottish band released their raucous, hook laden debut album, W.L. on 2 April and went straight in at Number 1 on the Official Album Charts; the first Scottish band to do so in 14 years.
With artists including the exuberant jazz-funk-folk collective Fat-Suit, singer-songwriters Beth Malcolm and Angus Munro, alt-rock electronic three-piece Cloth, cellist Hugh Mackay, soprano Lauren McQuistin and one of the most exciting young groups in European Jazz Fergus McCreadie Trio, the line-up is as exciting as it is diverse.
Here's the line-up:
Wed 26 May: Cloth
Support acts include Kate Kyle, Hector Shaw and Sophie Penman via 'Hit The Road/ Scottish Music Centre'.
For £20 you can pick up a pass to the full Scotland Trending series and enjoy a weeklong festival experience of new music being created in Scotland. Concerts will be available to view on demand for a further 9 days after broadcast.
Or click through to each gig page to buy a ticket for an individual show (£5).
△ Book
▽ Close